Titanium GTAW Welding Services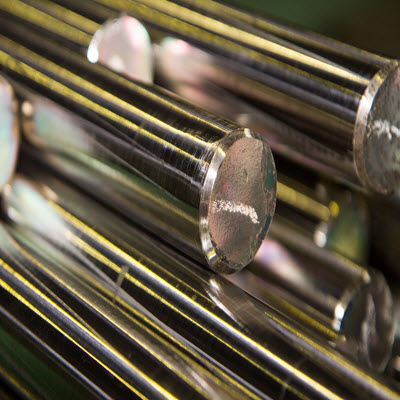 Known for its lightweight and strength, titanium offers many great advantages for a variety of industries including aerospace, medical, and military. Superior Joining Technology, Inc. offers titanium CNC machining services and custom Titanium welded parts. Our expertise ensures our titanium components meet your high-quality standards.
Titanium is comparable to steel in strength but much less dense. In fact, it is 40 percent lighter than steel. Titanium is the perfect material for jobs that require great strength but are limited by the weight of the part. Titanium offers great resistance to high and low temperatures, is ductile, and comes at a lower price point than metals like Monel and Inconel. These qualities make titanium perfect for the aerospace, medical, and military industries.
Properties and Benefits of Titanium
Excellent strength-to-weight ratio
Low thermal expansion
High corrosion resistance
Ductile
High melting point
Non-magnetic
Low thermal conductivity
Low electrical conductivity
CNC Titanium Machining
CNC Machining titanium components is a great way to save costs, improve productivity and increase efficiency. We produce beautifully finished CNC Titanium components offering custom CNC Titanium parts with precise tolerances of as close as +/- .0002".
Titanium GTAW Welding Services
Superior Joining Technologies, Inc. provides high-quality custom titanium GTAW welded parts. We provide Gas Tungsten Arc Welding (GTAW) or Tungsten Inert Gas (TIG) Welding services providing a clean and highly controllable precise weld for titanium projects. We offer manual welding, microscopic welding, laser welding, seam welding, and resistance spot welding for titanium.
CNC Machined and/or GTAW Welded Titanium Parts
Titanium is an excellent choice for many metal products and components. These include:
Medical/dental components
Oil/gas exploration equipment
Water/fluid filtration equipment
Military equipment
Medical prostheses
Orthopedic implants
Heat exchangers
Ocean applications
Frames
Engines
Missiles and other weaponry
Hydraulic systems
Gears
Compressor blades
Sporting equipment
Engine parts


Titanium Grades
Superior Joining Technologies, Inc. offers CNC machining and welding for any grade of titanium, some of the more popular grades are listed below.
Titanium Grade 1
Commercially pure metal with excellent corrosion and impact resistance
Good machinability and weldability
Used in airframe components, cryogenic vessels, heat exchangers, CPI equipment, condenser tubing, pickling baskets, research, and development
Titanium Grade 2
Stronger than Grade 1 and equally corrosion resistant
Excellent biocompatibility
Used in aerospace, marine, and medical industries
Titanium Grade 5
Ti 6-4/ Ti-6Al-4V/ Ti6AI4V
High strength and higher resistance to high temperatures
Used in chemical processing, medical, aerospace, and marine
Titanium Grade 9
Ti-3AL-2.5V
High strength and higher tensile strength
Rely on Superior Joining
Superior Joining Technologies, Inc. is a highly technical and precise welding operation serving any industry that needs a high level of expertise and documentation. We work to support our customers, grow each employee, and then reach out to have a positive impact on our community.
In addition to Titanium, we offer our services for a variety of other materials including carbon steel, stainless steel, and aluminum.