Laser Metal Marking Services
High-Definition Bar Codes and 2D Data Matrix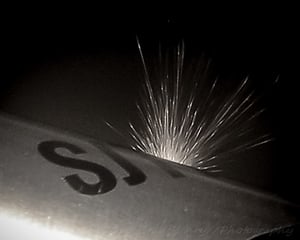 Superior Joining Technologies, Inc. (SJTI) provides high-definition Laser Marking with our Trumpf TruMark workstation. The workstation is truly a high-quality laser metal marking system with advanced programming capabilities and an integrated rotary axis providing the ability to perform full circumferential marking of cylindrical items. We have the ability to perform custom-laser marking on parts up to six inches in height with no restriction on the length. Marking can be made as small as 0.1mm (you will need a microscope to read it).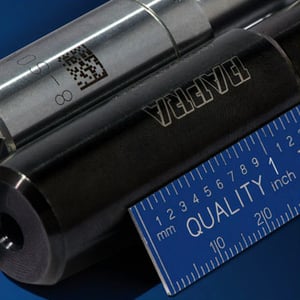 The laser has a diode pumped ND YAG power source providing optimum marking conditions on a wide variety of materials. Among those materials easily marked are titanium, alloy steel, stainless steel, aluminum, ceramics, and several plastics. Barcodes and 2D data matrices are easily generated and can be marked to customer specifications.
An added feature of our marking process is that it does not disrupt the surface finish or change dimensions. Marking titanium, steel, and stainless steel is achieved by annealing the surface molecules of the material resulting in a lightly oxidized surface.
Please contact SJTI by clicking here to receive a quote for laser etching project.