Inconel Welding Services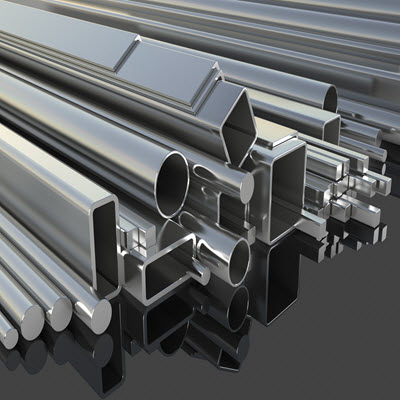 Inconel is a high-strength and corrosion-resistant nickel alloy making it ideal for aerospace, defense, and nuclear applications. Superior Joining Technologies, Inc. has years of experience in Inconel welding services and Inconel NDT inspection services.
Inconel is a superalloy composed primarily of nickel and chromium, along with smaller percentages of iron, molybdenum, niobium, and other materials. When Inconel is heated, it protects its surface by forming a stable, passivating oxide layer. This protective layer allows Inconel to be used in high-temperature applications where resistance to extreme environments is necessary. Trust Superior Joining Technologies, Inc. with your Inconel machined and welded parts. We have the experience, expertise, and equipment needed to build Inconel components that exceed your quality standards.
Properties & Benefits of Inconel
Excellent corrosion resistance
Non-magnetic
Excellent weldability
Good heat resistance
High material strength
Maintains aesthetic appearance over years of hard work
High resistance to oxidation at elevated temperatures
Almost completely free from chloride-induced stress corrosion cracking
Excellent mechanical properties despite a large range in temperatures
Outstanding resistance to pitting, crevice corrosion, and intercrystalline corrosion
Good resistance to acids including sulfuric, phosphoric, nitric, and hydrochloric


Inconel GTAW Welding Services
GTAW Welded Inconel Parts
Inconel Is a popular choice for many metal products and components such as:
Jet engines
Rocket motors
Spacecraft
Space shuttles
Nuclear reactors
Pumps and turbopumps
Tooling
Gas turbine blades
Seals
Combustors
Turbocharger motors and seals
Electric submersible well pump motor shafts
High-temperature fasteners
Chemical processing and pressure vessels
Heat exchanger tubing
Steam generators
Core components in nuclear-pressurized water reactors
Pollution control equipment
Flare stacks on offshore oil platforms
Gas turbines
Rocket motors/engines


Inconel Grades
Superior Joining Technologies, Inc. works with a variety of Inconel grades. Inconel 625 and 718 are highly recommended.
Inconel 625

High strength
Excellent thermal stability
Immune to chloride-induced stress corrosion cracking
Great corrosion resistance
Good resistance to pitting, fatigue stress, and crevice corrosion
High creep-rupture strength
High oxalic resistance
Inconel 718


High strength
Good corrosion resistance
Similar mechanical properties as Inconel 625
Capable of age hardening
Precipitation-hardened for maximum strength
High creep-stress rupture strength
Exceptional weldability
Highly resistant to post-weld cracking
Industry Applications
Inconel's high strength and corrosion resistance make it ideal for use in industries with exposure to extreme environments. These include:
Natural gas processing
Petrochemical processing
Aerospace
Aeronautics
Oil/natural gas
Chemical processing
Defense
Nuclear
Non-Destructive Testing (NDT) Services
To ensure products don't fail due to undetected flaws in base materials, Superior Joining Technologies, Inc. provides Inconel NDT inspection services. We are a Nadcap accredited leading provider of surface flaw detection assessments and specialize in proving parts for critical functions are fit for purpose.
Superior Joining Technologies offers the following non-destructive testing services:
Visual inspection
Liquid penetration inspection
Magnetic particle inspection
Rely on Superior Joining
Technologies
Inconel creates strong welds which are highly resistant to decay. At Superior Joining, we use TIG welding and laser welding to provide quality parts for our customers. Our Inconel welding services use weld procedures that deliver the correct mix of heat input and speed. Experienced and highly-trained welders ensure each weld is lasting and strong.
Superior Joining Technologies, Inc. is a Woman-Owned Small Business that is ITAR Registered, an FAA Repair Station, (FFL) Federal Firearms Licensed Facility, Accredited by Nadcap, AS9100 and ISO9001. We are a GTAW welding service provider with processes that are approved by Boeing, GE, Unison, Collins Aerospace, and Safran.