Certifications and Registrations
Commercial and Government Entity (CAGE) Code:
05ZR4


North American Industry Classification System (NAICS) Codes:
331 Primary Metal Manufacturing
332312 Fabricated Structural Metal Manufacturing
332322 Sheet Metal Work Manufacturing
33271 Machine Shops
332999 Fabricated Metal Products Manufacturing
333319 Other Commercial and Service Industry Manufacturing
333512 Machine Tool Manufacturing
334417 Electronic Connector Manufacturing
335121 Residential Electric Lighting Fixture Manufacturing
335122 Commercial, Industrial, and Institutional Electric Lighting Fixture Manufacturing
335129 Other Lighting Equipment Manufacturing
336411 Aerospace
336412 Aircraft Engine and Engine Parts Manufacturing
336413 Other Aircraft and Auxiliary Equipment Manufacturing
33911 Medical Equipment
339114 Dental Equipment and Supplies Manufacturing
339999 MISC Manufacturing
541380 Testing Laboratories
541710 Research and Development in the Physical, Engineering, and Life Sciences
811310 Repair of Machinery and Equipment
811310 Commercial and Industrial and Equipment Repair and Maintenance
Standard Industrial Classification (SIC) Codes:
3724 Aircraft Engines and Engine Parts
3999 Manufacturing Industries
8734 Services-Testing Laboratories NDT
SJTI Welders Certification in Accordance With…
Certified Test per:
AWS D17.1:2001, Sect 4 Fusion Welding for Aerospace Applications

AWS C7.4/C7.4M:2008 Process Specification and Operator Qualification for Laser Beam Welding


Coupons Per:
ANSI / AWS D1.1, Sect 5, Part B Structural Welding Steel

ANSI / AWS D9.1-90 Sheet Metal Welding

AWS D10.9, Sect 2 Qualifications of Welding Procedures and Welders for Piping and Tubing


Aerospace Spec Per:
MIL-STD-2219A Fusion Welding for Aerospace Applications


Material Spec Per:
ASTM B210-95 Aluminium and Aluminium-Alloy Drawn Seamless Tubes


Filler Material Per:
AWS A5.9 Bare Stainless Steel Welding Electrodes and Rods

ASME SFA5.9 MIG Welding of 18%Cr-8%Ni Stainless Steel (chemical industry, oil, medical, fertilizer, textiles, and nuclear reactors)


Base Metal Per:
MIL T 8808B Seamless or Welded and Drawn Corrosion-Resistant Steel Tubing in the Annealed Condition
Precision Laser Welding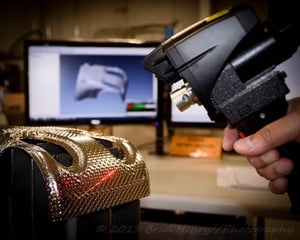 Superior Joining Technologies, Inc. provides a service of precision welding, NonDestructive examinations, laser part marking, laser cutting, and laser welding. Our goals are to have on-time delivery and consistently meet customer requirements while continually improving our overall Quality Effectiveness.
Superior Joining Technologies maintains certification to the following standards:
Non-Destructive Testing
Welding/Brazing/Stress Relieving/Thermal Cutting
ASNT SNT-TC-1A

AMS-STD-1595

NAS 410 / MIL-STD-410

AWS D1.1

(Personnel Certification)

AWS D1.2

AWS D17.1

ASTM-E 1444

ASME Sec IX

HS 31

MIL-STD-2219

MIL-STD-1907

PN05.15

PN16.04

PN07.42

(Magnetic Particle Inspection)

ASTM E 1417

HS 447

MIL-STD-1907

MIL-STD-6866

PN16.03
SJTI maintains certification or accreditation for the following:
Click here to see a description of Superior Joining Technologies' quality, certifications, accreditations, and associations.