Micro GTAW Welding Services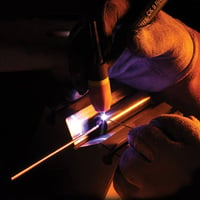 Superior Joining Technologies, Inc. (SJTI) provides micro precision TIG welding services. This process can be used in multiple applications within aerospace, medical, laboratory, and commercial projects. With over 25 years of experience our team is capable of running prototypes to production quantities for your company.
Precision Repairs
SJTI provides a welding service of repairing minute-detailed features on plastic injection and die-cast molds. We are using a Miller Maxstar 152 inverter welding power source with a modified 5240 Olympus stereo microscope. These key components are supported by a fully equipped welding lab dedicated to micro-weld repair. This enables our staff to perform intricate build-up operations that allow the customer to recover valuable time and expense.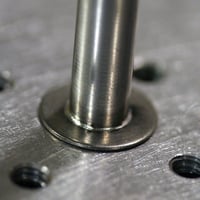 Repairs of this type are typically a result of design modifications or machining error. Micro-weld deposits are readily machined to leave no evidence of the weld operation. We keep a full inventory of tool-steel filler materials in stock in a variety of sizes for a wide spectrum of applications.
In addition to micro GTAW welding, we also offer manual GTAW and longitudinal seam GTAW welding.