Additive Manufacturing Services
From oilfield tools and aerospace components to medical devices and consumer electronics, manufacturers across an array of industries aim to deliver high-quality products to the marketplace quickly. Put items in customers' hands faster with high-quality additive manufacturing services from Superior Joining Technologies.
SJT is an additive manufacturing services provider based in Illinois. Our team of highly trained personnel provides professional 3D printing services for on-demand production of prototypes and individual products as well as short- and full-run production cycles. Whether you need an attractive presentation model, part for performance testing, or thousands of parts, we can help you get exactly what you need.
What is Additive Manufacturing?
Additive manufacturing, also known as 3D printing, is a transformative manufacturing approach that facilitates the creation of lighter and more robust components and assemblies.
Benefits of additive manufacturing services include:

-Reduced tooling costs
-Quicker speed to market
-Easily test complex component geometries
-Improved component quality
By utilizing data computer-aided-design software or 3D object scanners, the hardware is directed to deposit material, layer upon layer, in precise geometric shapes. While traditional machining methods remove material through milling, drilling, sawing, carving, shaping, or other means to make a finished part, additive manufacturing accomplishes the end result by accumulating material.

While additive manufacturing has become a leading way to make the tooling, components, and assemblies rapidly, a range of variables such as material type, heat, and part can impact final product performance. Subpar production runs can cause expensive recalls, elicit negative customer feedback, harm company perception, and, ultimately, hurt the bottom line. That's why Superior Joining Technologies is here to help.
Addition by subtraction
Bringing additive manufacturing services into an existing production process is tricky. High-quality 3D printers are expensive and require experienced operators. SJT specializes in a range of turnkey 3D printing services scaled to your operation, which frees you to focus on what you do best.
Fused filament fabrication, also known under the trademarked term fused deposition modeling, is a 3D printing process that uses a continuous filament of a thermoplastic material. The filament is fed from a large coil through a moving, heated printer extruder head, and is deposited on the growing work. The print head is moved under computer control to define the printed shape.
Direct metal laser melting uses lasers to melt ultra-thin layers of metal powder to build three-dimensional objects. Items are constructed directly from computer-aided design data. The use of a laser to selectively melt thin layers of tiny particles produces finished products that exhibit fine, dense, and homogeneous characteristics.
Laser powder deposition is a technique utilizing a focused laser beam to fuse metal or ceramic powder to a previously existing metal substrate. The absorbed metal powder produces a deposit on the material surface.
Industries Served
From high-volume production to prototype creation, our skilled design team can manufacture complex parts for a range of applications. Typical industries we serve include aviation, aerospace, space-related projects, medical, nuclear, industrial, maritime,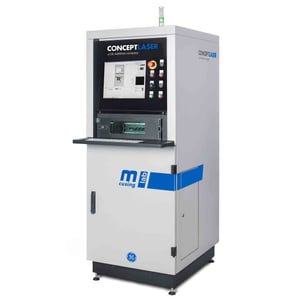 defense, and more.
Let us do your work
When it comes to building a high-level assembly, a manufacturer may have dozens, if not hundreds, of parts that require significant workforce hours to make. Having to make more than one complex assembly on a deadline ties up even more resources. Free your crews to focus on their primary functions by having SJT produce your additive manufactured parts. Typically, outsourcing this process costs noticeably less than manufacturing in-house. These savings are realized by reducing labor costs, overhead maintenance costs, distractions, and redundancy costs.
No matter what part needs to be manufactured, SJTI can get it done. Our team can transform a rough sketch or scale drawing into a design and produce a finished product with our 3D printing services.
Contact us for more information regarding our additive manufacturing services.