Stainless Steel GTAW Welding Services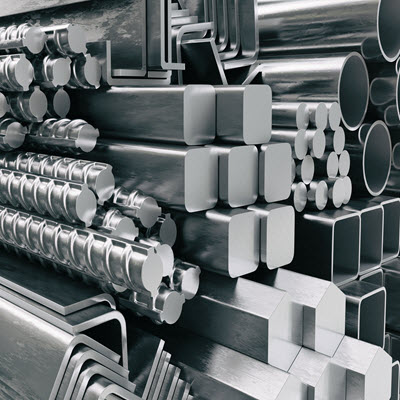 Stainless steel is a steel alloy that contains a minimum of 10 percent chromium that offers a pristine surface finish and exceptional corrosion resistance. The addition of chromium provides a pristine surface finish and exceptional corrosion resistance not found in carbon steels.
Stainless steel has an excellent ability to resist stains and corrosion. Additionally, the chromium content in stainless steel gives it the ability to self-heal – develop a chromium oxide film which when damaged and exposed to oxygen will begin to heal itself. For these reasons, it is a great material for applications where your part may be exposed to different liquids or chemicals.
Superior Joining Technologies, Inc. provides stainless steel CNC machining services and custom stainless steel GTAW welded parts. We have the experience and knowledge to produce stainless steel components that perfectly meet your needs and expectations.
Properties and Benefits of Stainless Steel
High strength
Self-protective
Excellent heat resistance
Excellent corrosion resistance
Excellent impact resistance
Surface finishing is not required


CNC Stainless Steel Machining
With very few stainless steel machining services in the United States, customers come to Superior Joining Technologies, Inc. for their experience and knowledge with many different grades of stainless steel. We produce beautifully finished CNC stainless steel components.
We manufacture custom CNC stainless steel parts with precise tolerances while meeting your deadline and order quantities. We provide tolerances as close as +/- .0002". CNC machining produces parts with excellent mechanical properties, accuracy, and repeatability from stainless steel.
Stainless Steel Welding Services
At Superior Joining Technologies, Inc., we provide high-quality stainless steel GTAW welding services. We provide NADCAP accredited Gas Tungsten Arc Welding (GTAW) or Tungsten Inert Gas (TIG) Welding services resulting in a clean and highly controllable precise weld for stainless steel projects. We offer manual welding, microscopic welding, laser welding, seam welding, and resistance spot welding for stainless steel.
CNC Machined and/or GTAW Welded Stainless Steel Parts
Stainless steel can be used in a large variety of metal parts and components. These include:
Cookware
Home appliances
Hand tools
Storage containers
Pressure tanks
Automotive parts
Handles
Marine parts
Medical devices
Hospital and lab instruments
Engine parts
Electronic parts
Weld ferrules
Cables
Shafts
Valves
Pins
Fasteners
Screws
Adapters
Connectors
Brackets
Types of Stainless Steel
Austenitic
Non-magnetic, highly formable, and can be cold worked, but not heat treated.
Corrosion-resistant, but prone to stress corrosion cracking
Often used to make shafts, valves, bolts, bushings, nuts, aircraft fittings, brewing equipment, cryogenic vessels
200 or 300 series including 201, 202, 301, 302, 303, 304, 305, 308, 309, 310, 314, 316, 317, 321, 347, 348, and 384
Ferritic
Magnetic with lower ductility and corrosion resistance than austenitic grades
High resistance to stress corrosion cracking
Often used to make heat exchangers, automotive fasteners, and furnace components
400 series with common grades including 405, 409, 430, 434, 436, 442 and 446
Martensitic
Magnetic and heat treatable with a higher strength but lower corrosion resistance than ferritic grades
Often used to make pump shafts, bolts and screws, valves, bushings, rivets, coal chutes, cutlery, jet engine parts, aircraft fittings, mining machinery, rifle barrels, and fire extinguisher inserts
400 and 500 series with common grades including 410, 414, 416, 420, 431 and 440
Precipitation Hardening Grade
Heat treatable, typically higher strength and retain high strength in high temperatures
PH Type stainless steel
Used to make military equipment and aircraft structural components
Common grades include 17-7 PH, PH 15-7 Mo, 17-4 PH, and 15-5 PH
Duplex
Hybrid of austenitic and ferritic steels, known for exceptionally high strength and stress corrosion cracking resistance
Easily heat-treated but difficult to cold form
Used to make chemical processing equipment, pressure vessels ad heat exchanger components
Common UNS grades include S32101, S32304, S32003, S31803, S32205, S32760, S32750, S32550, S32707 and S3320
Stainless Steel Grades
Superior Joining Technology, Inc. has experience providing CNC machining and welding services to a wide variety of metal parts. Some of the most popular are listed below.
Stainless Steel 302
One of the most popular
Corrosion-resistant and ductile
Stainless Steel 303
Most easily machined austenitic steel variety
Excellent toughness
Stainless Steel 304
Pristine surface finish
Higher corrosion and oxidation resistance
Formable, weldable, and ideal for use in corrosive environments
Used in railroad and industrial equipment, transport containers, household appliances, cutlery, and hand tools
Stainless Steel 305
Highest formability of all austenitic stainless steels
Ideal for applications such as barrels and shells
Weldable
Used in drawn housings, rivets, tank covers, kitchen utensils, and writing instruments
Stainless Steel 309
Ideal for high-temperature applications up to 1900°F
Strong and high corrosion resistance
Weldable and relatively easy to machine
Used in furnaces, power boiler tube hangers, generators, paper mills, petroleum refining, brazing fixtures, anchor bolts, refractory supports, and oven linings
Stainless Steel 310
Maintains strength and corrosion resistance from 2100°F to -450°F
Superior corrosion resistance compared to 309
Weldable
Used in oil burners, heat exchangers, combustion tubes and chambers, radiant tubes, kilns, and conveyor belt rollers
Stainless Steel 314
Nearly identical to 310 but contains more silicon to provide increased heat resistance
Used in furnaces, oil burners, heat exchangers, combustion tubes and chambers, firebox sheets, flare tips, welding rods, filler wires, annealing covers, fluidized bed coal combustors, radiant tubes, tube hangers, coal gasifier components, and kilns
Stainless Steel 317
Used in highly corrosive environments
Weldable and easily machined
Ideal for making generators, absorber towers, boilers, condenser tubes, heat exchangers, pipes, pressure vessels, stack liners, fittings, and valves
Stainless Steel 321
Used in applications with temperatures reaching up to 1500°F
Minimally prone to creek and rupture and highly resistant to scaling and vibration fatigue
Used to make aircraft exhaust stacks and manifolds, jet engine parts, boilers shells, cabin heaters, pressure vessels, flexible coupling, expansion joins, and wire cloth
Stainless Steel 347
Nearly identical to 321 but offers higher resistance to intergranular corrosion
Used to make aircraft exhaust stacks and manifolds, jet engine parts, chemical processing equipment, boilers shells, cabin heaters, pressure vessels, flexible coupling, expansion joints, and wire cloth
Stainless Steel 2205 Duplex
Highest strength and hardness
Suitable for applications in severe environments including environments containing chlorides and hydrogen sulfide
Used in flue gas filters, chemical tanks, heat exchangers, and acetic acid distillation components
Stainless Steel 420
High strength and corrosion resistance
Hardest of all stainless steels when hardened
Used in shear blades, needle valves, and surgical equipment
Stainless Steel 17-4
SAE grade 630
Precipitation hardening alloy with good corrosion resistance
Used in aerospace applications, base plates, chemical processing equipment, oil and petroleum refining equipment, and nuclear components
Stainless Steel 416
Magnetic
High machinability
Used in valves, pump and motor shafts, washing machine components, gears and bolts, nuts and studs, automatic screw-machined components
Industry Applications
Stainless Steel is valued in many industries for its corrosion resistance and shiny outer layer. Some of these industries include:
Automotive

Aerospace

Industrial

Military

Pharmaceutical

Mining

Construction

Transportation

Motion control/instrumentation

Medical

Dental

Defense

Electronic

Sporting goods

Consumer goods

Water filtration
Rely on Superior Joining
Superior Joining Technologies, Inc. is a highly technical and precise welding operation serving any industry that needs a high level of expertise and documentation. We work to support our customers, grow each employee, and then reach out to have a positive impact on our community.
In addition to stainless steel, we offer our services for a variety of other materials including carbon steel, aluminum, and titanium.