Monel Welding Services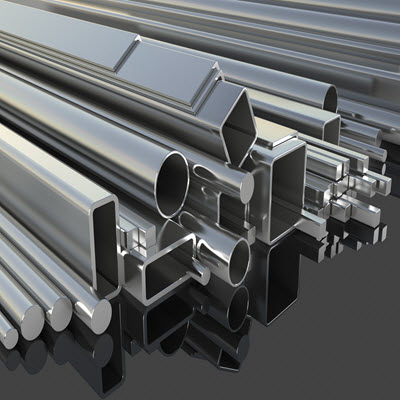 Stronger than pure nickel and extremely corrosion resistant, Monel is a malleable material resistant to damage caused by acids and alkalis. Superior Joining Technologies, Inc. has years of experience manufacturing precise, high-quality CNC machined Monel components. We also offer Monel welding services and Monel NDT inspection services.
Monel is a collection of nickel alloys made mostly of copper and nickel. This metal also has small amounts of manganese, iron, silicon, and carbon. It is used by engineers in applications with highly corrosive conditions that require greater strength and is therefore commonly used to manufacture military and aerospace components.
Properties & Benefits of Monel
High strength
Good corrosion resistance
Works in a variety of temperatures
Expensive
Resistant to acids
Malleability
High-temperature resistance


CNC Monel Machining
Superior Joining Technologies, Inc. manufactures CNC machined Monel components that exceed our customer's quality expectations. Machining Monel is difficult and requires experienced machinists who work hard to avoid mistakes and subsequent waste. We specialize in tolerances as close as +/-.0002" and have machined many specialty metals – such as Monel – over the years.
Monel GTAW Welding Services
Even though Monel is highly resistant to damage, it can be easily welded. Still, experienced and certified welders – such as those at Superior Joining – have a leg up in handling this material. Our welders ensure that no costly mistakes are made with this expensive metal. We offer laser, manual GTAW or TIG, and Micro-Tig welding services to successfully weld Monel components.
Non-Destructive Testing (NDT) Services
To ensure products don't fail due to undetected flaws in base materials, Superior Joining Technologies, Inc. provides Monel NDT inspection services. We are a Nadcap accredited leading provider of surface flaw detection assessments and specialize in proving parts for critical functions are fit for purpose.
Superior Joining Technologies offers the following Monel NDT inspection services.
Visual inspection

Liquid penetration inspection

Magnetic particle inspection
CNC Machined & GTAW Welded Monel Parts
Monel is used in a variety of metal parts and components. These include:
Medical/dental components
Oil/gas exploration equipment
Water/fluid filtration equipment
Military equipment
Aerospace
Shafts
Valves
Pumps
Fittings
Fasteners
Heat exchangers
Chemical and hydrocarbon processing equipment
Propeller shafts
Electrical and electronic components


Monel Grades
Monel 400


High strength
Excellent corrosion resistance
Good ductility
Good thermal conductivity

Monel 401

Monel K-500


Greater strength and hardness
Excellent corrosion resistance
A greater tendency toward stress-corrosion cracking
Industry Applications
Monel is valued in many industries for its strength and high corrosion resistance. Some of these include:
Oil
Marine
Military
Chemical


Rely on Superior Joining
Technologies
Superior Joining Technologies, Inc. is a highly technical and precise welding operation serving any industry that needs a high level of expertise and documentation. We are AS9100 and ISO9001 certified and have a NADCAP-accredited facility. We work to support our customers, grow each employee and then reach out to have a positive impact on our community.