CNC Machined Hastelloy Components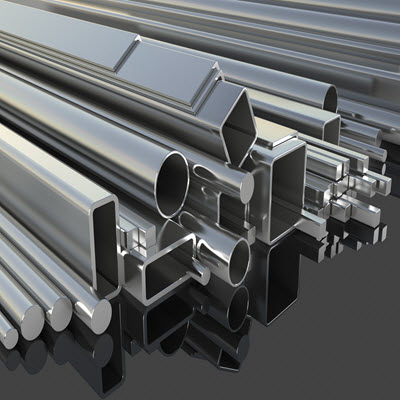 Hastelloy superalloys are popular for high-temperature, high-stress environments. Superior Joining Technologies, Inc. has the experience and expertise in manufacturing CNC machined Hastelloy components. We also offer Hastelloy welding services and Hastelloy NDT inspection services.
Hastelloy can withstand a corrosive environment where iron-based alloys would fail. Hastelloy is known for its outstanding resistance to pitting, stress, oxidation, chemicals, acids, and saltwater. Additionally, they retain good ductility after prolonged temperatures and function well under high mechanical stress.
Properties & Benefits of Hastelloy
Ductile
Easy to form and weld
Exceptional resistance to stress corrosion cracking in chloride-bearing solutions
Withstands oxidizing and non-oxidizing acids
Outstanding resistance to pitting and crevice attack in the presence of chlorides and other halides
Resistance to sulfide stress cracking and stress corrosion cracking in sour, oilfield environments
Good creep resistance
Hastelloy GTAW Welding Services
Superior Joining Technologies, Inc. provides high-quality Hastelloy welding services in the form of our NADCAP accredited Gas Tungsten Arc Welding (GTAW) or Tungsten Inert Gas (TIG) Welding. We provide clean, highly controllable, and precise welds for Hastelloy. Additionally, we offer microscopic laser beam welding (Micro LBW), laser welding, seam welding, and resistance spot welding.
Non-Destructive Testing (NDT) Services
To ensure products don't fail due to undetected flaws in base materials, Superior Joining Technologies, Inc. provides Hastelloy NDT inspection services. We are a Nadcap accredited leading provider of surface flaw detection assessments and specialize in proving parts for critical functions are fit for purpose.
Superior Joining Technologies offers the following Hastelloy NDT inspection services.
Visual inspection
Liquid penetration inspection
Magnetic particle inspection
CNC Machined & GTAW Welded Hastelloy Parts
Hastelloy is a popular choice for many metal products and components such as:
Nuclear reactor pressure vessels
Chemical reactors
Distillation equipment
Pipes and valves
Chemical processing equipment
Oil and gas exploration equipment
Pharmaceutical processing equipment
Aerospace equipment
Hastelloy Grades
Superior Joining Technologies, Inc. works with a variety of Hastelloy grades.
Hastelloy C-22
Extremely resistant to corrosion in oxidizing and reducing environments
Outstanding resistance to a wide range of chemicals, including chlorides, organic and inorganic solutions.
Readily fabricated
Superior welding conditions
Hastelloy X
Wrought nickel base alloy
Excellent high-temperature strength
Excellent oxidation resistance
Unusual resistance to oxidizing, reducing, and neutral atmospheres
Machinable in both wrought and cast form
Hastelloy C-276
Ductile
Easy to form and weld
Exceptional resistance to stress corrosion cracking in chloride-bearing solutions
Resistant to wet chloride gas, hypochlorite, and chlorine dioxide solutions
Exceptional resistance to strong solutions of oxidizing salts such as ferric and cupric chlorides
Hastelloy B-3
Excellent resistance to hydrochloric acid and other strongly reducing chemicals
Good thermal stability, fabricability, and stress corrosion cracking resistance
Hastelloy C-4
High-temperature stability in the 1200-1900°F range
Good ductility and corrosion resistance
Hastelloy C-22HS
Corrosion resistance comparable to other C-type alloys
Heat treated to obtain double the yield strength
Hastelloy C-2000
Most versatile, corrosion resistant alloy
Excellent resistance to uniform corrosion in oxidizing or reducing environments
Excellent resistance to stress corrosion cracking
Superior resistance to localized corrosion as compared to C-276
Industry Applications
Hastelloy is used in many different industries:
Chemical processing
Oil/gas exploration
Pharmaceutical
Petrochemical
Geothermal
Seawater
Water desalination
LNG (Liquified Natural Gas)
Biomass
Mining
Utilities
Nuclear Power
Solar Power
Rely on Superior Joining
Technologies
Superior Joining Technologies, Inc. is a highly technical and precise welding operation and CNC machined parts manufacturer serving any industry that needs a high level of expertise and documentation. We are a certified AS9100, ISO9001, and NADCAP-accredited facility. We work to support our customers, grow each employee, and then reach out to have a positive impact on our community.