Since the founding of EIGERlab in the early 2000s, a community effort to help revitalize the manufacturing community, SJTI has partnered with and promoted Northern Illinois University's EIGERlab.
A Collaborative Project With The Center for Project Development
SJTI is currently partnering with the Center for Project Development and NIU EIGERlab. The Center for Project Development provides process knowledge for several business development projects while SJTI has completes three-dimensional laser scanning of objects for parts provided by the center's customers. In addition, NIU Eigerlab is utilizing the data generated by the laser scans to create CAD models that can be used for reverse engineering of a component as a result.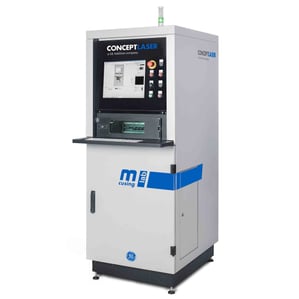 Additive Manufacturing Efforts
With SJTI's purchasing of the GE Additive Concept Laser Mlab in 2019, the partnership with NIU EIGERlab is continued through additive manufacturing services such as 3-D printing, fused filament fabrication, laser powder deposition, and direct metal laser melting. STJI collaborates with NIU EigerLab during the development phase, printing, and inspection of plastic parts to ensure that all products meet industry standards.
With a partnership that stemmed from a local community collaboration and support, it is significant to see the growth and development of two regional manufacturers who supported one another to improve the manufacturing industry.
For more information on our story with the Northern Illinois University Eiger Lab for Additive Manufacturing, please visit page 8 of the issue here.