Our very own Teresa Beach-Shelow, Owner of Superior Joining Technologies, Inc., was one of only twenty-five local individuals recognized in the 3/27/2017 issue of the Northwest Quarterly, a quality lifestyle/business magazine out of Rockford, Illinois, as an inspiring individual.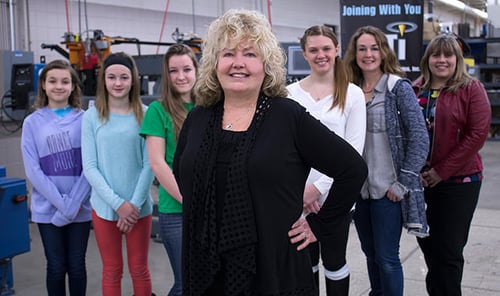 Left to Right: Rylie Berg, Andi Berg, Sarah Koons, Teresa Beach-Shelow, Krista Beach, Nikki Berg, Chris Magee. Photo by Samantha Ryan from Northwest Quarterly "25 Local People Who Inspire."


Read the entire article at Northwest Quarterly's website: "25 Local People Who Inspire."